There are hundreds of global suppliers who sell clothes and other items from Pakistan. Actually, all the clothing brands have started their businesses locally and internationally. Some have gone to the extent that they have different websites for different countries and started operations locally. Take, for example, agha noor USA has started selling online and have operations in different cities of the USA and UK.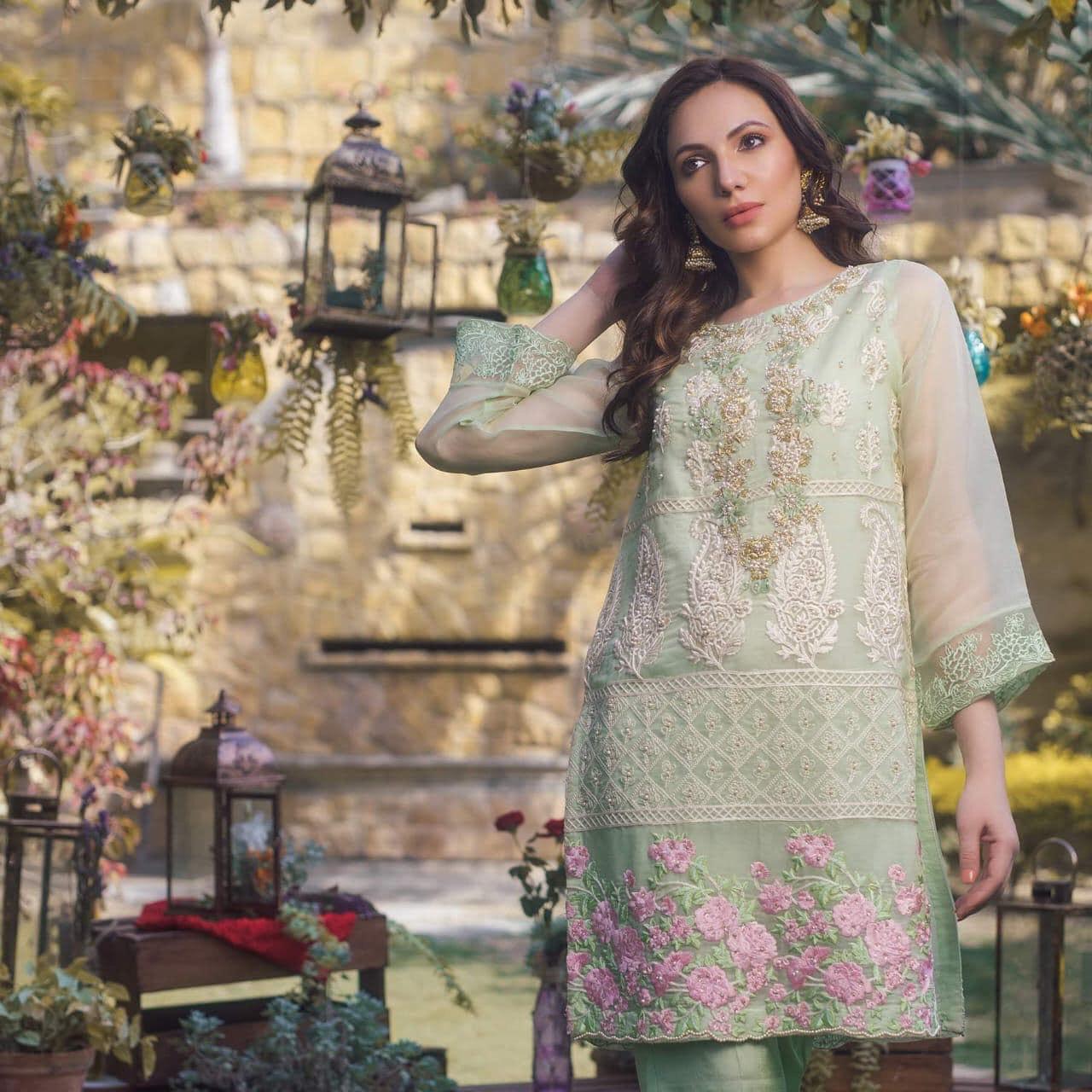 Actually, the clothes being manufactured in Pakistan have gained a huge success in the last few years. It is said that almost 25 percent of exports are of cotton and clothing. The fashion industry has expanded to the extent that more than 30,000 shipments are of clothes according to the statistics data shared by TCS Company Pakistan. Obviously, after basic food requirements, clothing is the second most important thing. It is the reason people have created their own businesses everywhere. Some are selling online and some are brokering in the communities.
Actually, most of the people living abroad who have knowledge and access to the markets have also started clothing businesses. And, they are mostly resellers. Pakistani women living in the USA, CANADA, UK, and Australia have opened their online and offline shops at their homes. And, they are selling the outfits in reasonable and cheaper prices. This practice has harmed the online industry and businesses are considering to close due to numerous administrative changes taking place in the country. 
Secondly, the economic conditions of Pakistan have also hurt the clothing and fashion industry. The recent reforms being brought by the new government have massively affected the wholesale markets due to taxation and other legal formalities. It is believed that people have started considering to shift the industries from Pakistan to Bangladesh and there are about 40 industries which have already shifted the operations due to growing red-tapism policies of Pakistan. 
Despite the above-mentioned challenges, there are many suppliers who are selling clothes. And, some are also providing free delivery options due to decreasing business and shrinking market. Besides, markets from China and India have brought wonderful reforms helping their manufacturers, resellers, and retailers to expand the business and they have been very successful in this regard. 
It goes without saying that the Chinese have a huge market share. All the designers from the western world outsource their products from china due to lower labor and material costs. The manufacturing costs proposed by China are the cheapest in the world. Most of the businesses in Pakistan and India import raw material from China in cheaper rates and produce the item to resell in the global markets.
Secondly, there is a famous city in India called Surat. Actually, this is a city where people could easily buy sarees and other Indian dresses in wholesale and cheaper rates. They import raw material from China and produce new designs to introduce in the market. India is undoubtedly the biggest market after China and has more than 1 billion living. Considering the economic conditions, many industries from the developed world support India to par extent and it is the reason many people from that country have secured the highest positions spot in the IT industry.
Apart from this, Pakistan has a famous place called Faisalabad where people could easily shop dresses in wholesale rates. Actually, Faisalabad is the main city known for production of clothes and lawn dresses. And it is also main city where clothes are being supplied all over the world. It is said that all the shops from Pakistan take material from Faisalabad and rates of the products are also very reasonable and cheaper. 
Moreover, Karachi is another city of people buy dresses. Unfortunately, there are no wholesale markets like Faisalabad where people could buy products. All the dresses supplied and being sold from Karachi are a bit costly and have higher rates. But products come with finest quality and sellers from this city enjoy a very good reputation due to the quality of fabric and embroidery. Yes, there are some industries operating and producing fabrics but they are not as big as Faisalabad when it comes to the ratio of the business.
Secondly, there is also a big difference in products. Take for granted Faisalabad is famous for lawn but you will never find chiffon fabric there and might come disappointed. And, Karachi is famous for Chiffon and net products meant for parties and bridal. Karachi is also famous in the production of newly launched fabrics like organza.
You would never find this fabric in Faisalabad and mysori is also not available there. It is the reason all the famous brands of Pakistan have their official outlets in Karachi instead of any other city of the country. They believe Karachi is a famous market that has better business opportunities. Secondly, Karachi is also famous in supplying global goods through the sea and air. And there are many companies doing business globally.